Australian-Made Scorpion Wall Plugs
USE IN HOLLOW WALLS AND SOLID OR BRICK WALLS
Scorpion Wall Plugs simplify the way you apply fixings to hollow walls and solid brick structures. The revolutionary product is used in many applications, such as light fittings, safety grab rails in wheelchair friendly bathrooms/showers, wall brackets for fire extinguisher units, picture hanging, kitchen equipment and shelving. It's made from stable and unbreakable virgin nylon.
With so many applications at home and in the workplace, our self-aligning nylon wall plug has become an indispensable consumable for DIY, Contractors and commercial builders across Australia.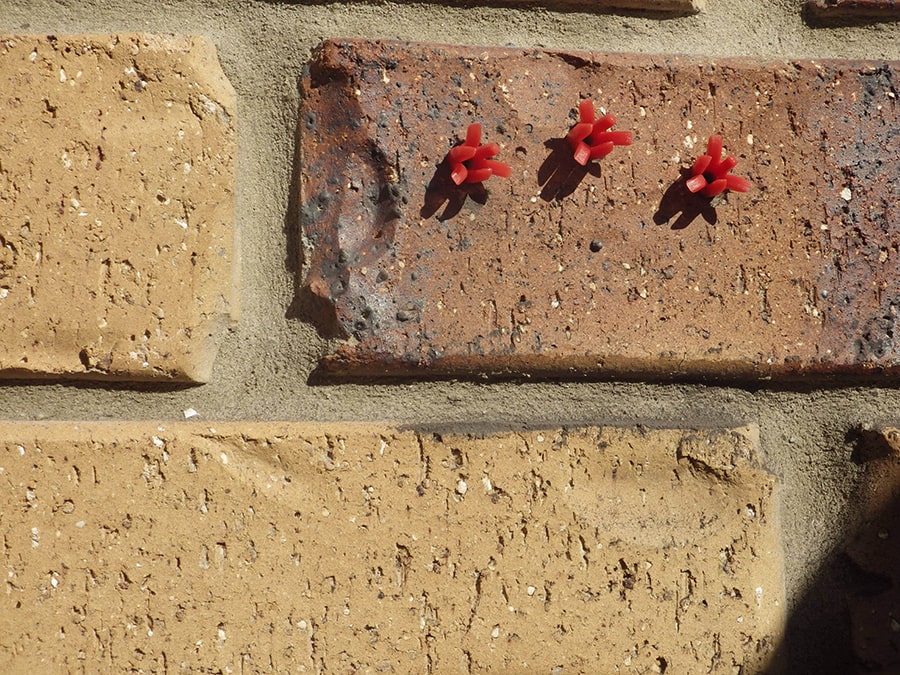 The Advantages are:
Simple effective installation
Unbreakable nylon
Nylon is stable & does not shrink and loosen with age
Plug is self-aligning in hole
Internal fingers grip hole to stop turning when tightening
Does not damage wall
Tightens evenly on all three outer fingers every time
50% more effective clamping force
Will not shift under load
Supports load evenly on all plugs
Screws are supported by the plug in the centre of the hole
Hand screw driver or power to tighten
IDEAL FOR:
Wet areas e.g. safety grab rails in wheelchair friendly bathrooms/showers
Light fittings
Fire Extinguisher installations
Picture hanging
And many other applications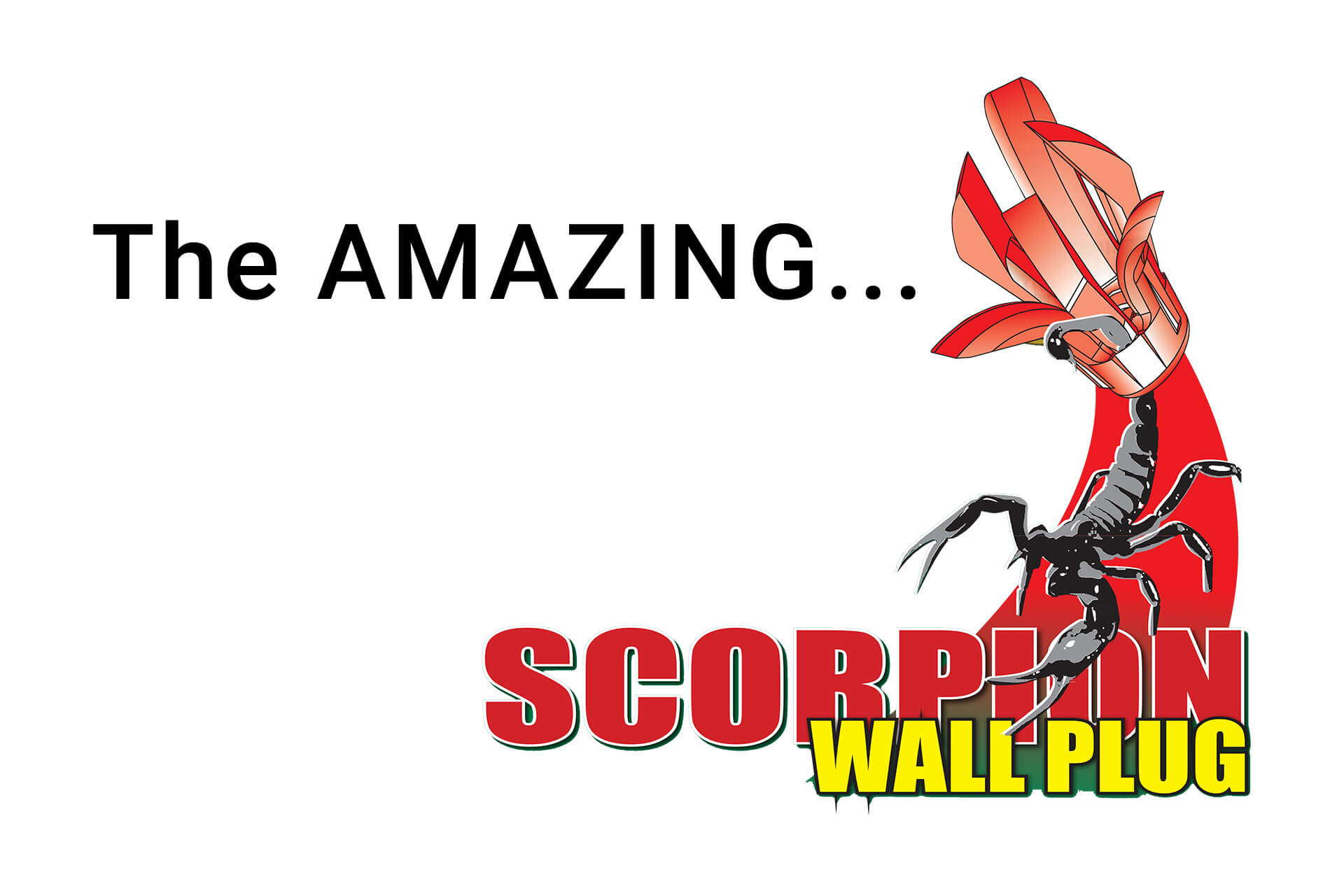 We designed and developed Scorpion wall plugs to meet your requirements. Explore the unlimited range of applications for DIY and construction projects alike, installing in either solid or hollow wall fixings.
These wall plugs with screws are ideal for DIY projects, like attaching picture frames or decorative shelving to hollow or solid wall.
SCORPION WALL PLUGS – PLUGS ONLY
You have the option of purchasing just wall plugs.
IMPORTANT – The Scorpion wall plug's inherent strength lies in its threaded tail.  USE ONLY 7g PLASTERBOARD BUGLE HEAD SCREWS
SCORPION WALL PLUGS – PLUGS AND SCREWS
The all-around package includes Scorpion self-aligning plugs and 7g plasterboard bugle head screws.
WHY CHOOSE SCORPION WALL PLUGS?
HOLLOW WALL APPLICATION: Our proprietary Scorpion wall plug for hollow walls features a 7-gauge screw thread in its tail, giving exceptional non-slip holding power. It has three central fingers that support and centralize the screw in the centre of the drilled 8 mm hole, stop the plug from turning; it tightens without slipping. This is accompanied by three expanding larger fingers that clamp the workpiece against the wall.  This feature makes the Scorpion work well on hollow wall applications, like plasterboard, Villaboard and chipboard.
SOLID WALL APPLICATION: Because of the unique features of the Scorpion wall plug, it is also suitable for use in solid or brick walls application for light loads. Installation is even simpler, simply drill 8mm dia hole in brick, knock Scorpion tail first into the hole so that the fingers are 6mm inside the wall, mount your workpiece on the screw, put screw through Scorpion and simply tighten.
Available in variety of packaging of plugs and screws. They're quick and easy to install. You'll save time and money with our wall plugs.
Order these strong and reliable products direct from the home of the Scorpion and enjoy free Australia-wide shipping for orders over $20.
Interested in buying wholesale or being a distributor?
Proform Alliance is looking for potential distributors of our Scorpion wall plugs. If you're considering a wholesale order or are interested in being one of our distributors.